William Eckhardt Kohler: Walking
January 21 – February 26, 2011, 2011
Project Space: Shauna Angel Blue: Concrete Village: RUIN
Opening Reception: Friday January 21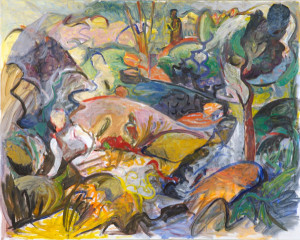 Linda Warren Gallery is proud to open 2011 with William Eckhardt Kohler's first solo exhibition at the gallery, "Walking". On view will be a selection of Kohler's most recent oil paintings on canvas, both large and small scale, which reveal the most pronounced foray of the integration into abstraction and representation in his work to date.
"Concrete Village: Ruin," the medium and large scale photographs of Shauna Angel Blue opens in the Project Space this month. As husband and wife, these artists share life experience and a passion for both inner and outer exploration.